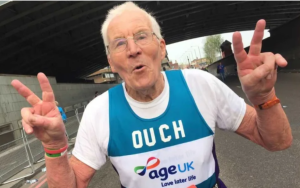 The Starbrook trophy will be awarded to the fastest age graded male and female club runners over the marathon distance:
John Starbrook
John "The Egg" Starbrook joined the club in 1982, soon after its beginnings. At the time he wanted to get fit for running the Marathon distance, little did he know where it would take him all these years later.
Formerly our membership secretary and once our social Secretary, John has been heavily involved with the club over the years, organising many fundraising events with the club at a former local club house in Egham.
John has ran over 50 Marathons to date, 32 of which have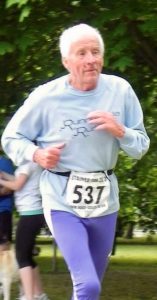 been The London Marathon where in both 2016 and 2018 he was the oldest finisher and has featured on the television on several occasions for his incredible running achievements.
He can often be seen on a Thursday evening chatting with RR members or helping with the monthly handicap.