Mears Trophy
The Mears Trophy is named after Jean and Ray Mears, who both have been influential members of the club since the early 1980's
Jean Mears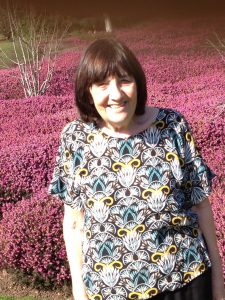 Jean officially joined the club at the end of August 1984, after being "dragged" to a MABAC event by Ray, and where Tony Pryor suggested that while she was here she may as well walk a lap of the course. Subsequently, Tony encouraged Jean to start running, which he did with many newcomers to the Club, and to her surprise she found she actually enjoyed it.
It didn't take long for her to get involved in the running of the club  and Jean held many committee positions over the years, most notably the Chairman post for 13 years, but also had stints as Vice Chairman, Treasurer, Secretary and Editor. She was also instrumental in the organisation and the setting up of events and race finish teams. Jean and Peter Neilson for instance set up the original Staines 10k, and she also organised the London Marathon Finish team for 30 years.
Ray Mears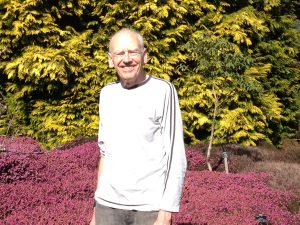 Ray joined Runnymede Runners in the early days of the Club in October 1982, after moving to Staines in 1977. Prior to this he had been running short distances on and off with his dog as a means to be more active in his late 30's and early 40's. His wife Jean at the time was working with Paul Kanssen, who had been asked by the Sunday Times to organise a fun run in Hyde Park,  Jean consequentially also became involved and unbeknown to him, entered Ray into the first event. He did mange to complete the 2½ mile course, with lungs bursting lungs but he nevertheless quite enjoyed it. Paul then mentioned that if he was interested in continuing to run then he should contact a new friendly running club in Egham….and the rest is history
Ray also held several committee positions within the Club, such as Chairman (then taken on by Jean) Treasurer, Publicity Officer, MABAC rep and the Surrey league cross country rep. As well as with Jean being part of the London Marathon finishing team and marshalling at the event for 30 years.
For Ray his memorable occasions of being part of Runnymede Runners are summed up by himself "Being part of an evolving and successful Club, making good friends along the way and sharing many happy occasions both at running events and socially"